Hiya everyone, I can't even begin to tell you how excited for Christmas I am right now! This morning I got 12 rolls of custom gift wrap I designed from Spoonflower.com! I customized some of them with my kids names, check it out…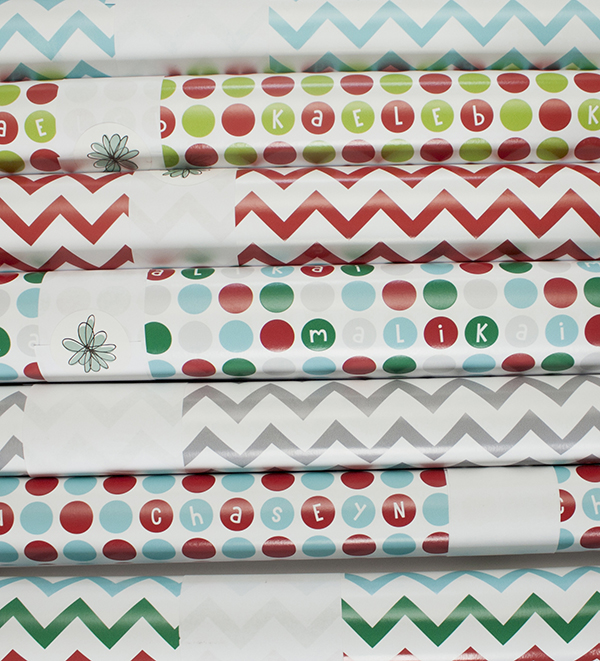 Fun or what?! I think my kiddos will really think it's cool and now I won't have to write their names on a bunch of tags, hehe!!
Visit my Spoonflower shop to see more of my designs that can be ordered on fabric and gift wrap or try making your own, it's super easy and super fun!!
♥mt