Hi everyone, it's been a few weeks since I last posted but I'm back and I am so excited and proud to announce my new baby boy Malikai Gaige Haiden! Born on November 18 at 10:11am, weighing 6lbs 6oz and 18.5 inches long – here he is!!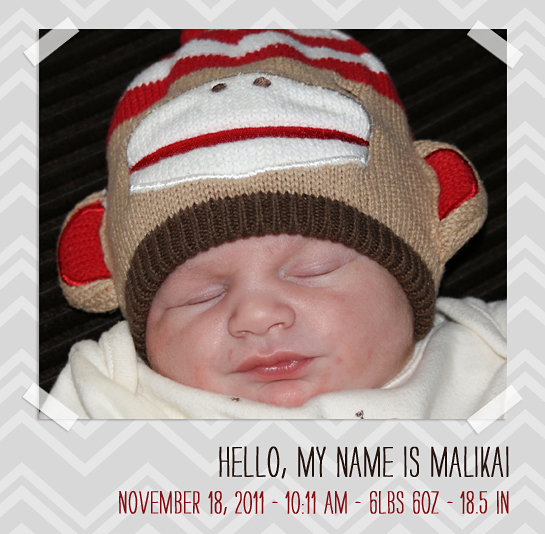 Isn't he just the sweetest? Hehehe!
Now to let you know about the sales and deals… I have a special coupon code: savemore that can be used now through Monday November 28 for an additional 20% off my already 50% off shop! Just enter the code on the view cart page to save even more on your purchase!
Also, don't forget if you spend $20 or more in my shop you will get a $100 coupon to grab FREE stuff!
Click here to read the full offer details – offer ends December 1, 2011 at 12am est.
Stay tuned to my blog tomorrow for another AMAZING deal!!
♥mt