Hello everyone! Last week I got to find out the gender of my lil bean and it's a BOY!! :D Two wasn't enough I guess, so THREE boys for me it will be! Heh heh!
I have already picked out his name and here's your chance to guess what it will be and if you are right you will be entered in a random draw to win $25 to my shop!
Below is a pic from my ultrasound and 6 name choices, leave a comment on this post with the name you think I'm going with!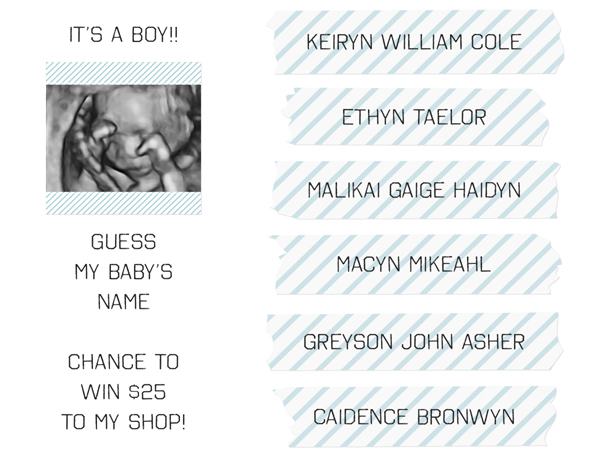 I'll be back in the morning on Wednesday June 22 to gather up the correct answers and randomly draw one winner. I'll also post the name I've picked for my little dude here on my blog. The winner of the draw will receive a $25.00 coupon to my shop sent by email! One entry and one guess per person only.
Good luck! :)