Hey everyone, please vote, then leave a comment below letting me know which one of my planners you'd like to win (2016 Everyday Planner, UNplan Planner Pages or Project Life Planner Pages) by March 3rd and I will randomly draw one winner and announce on March 4th!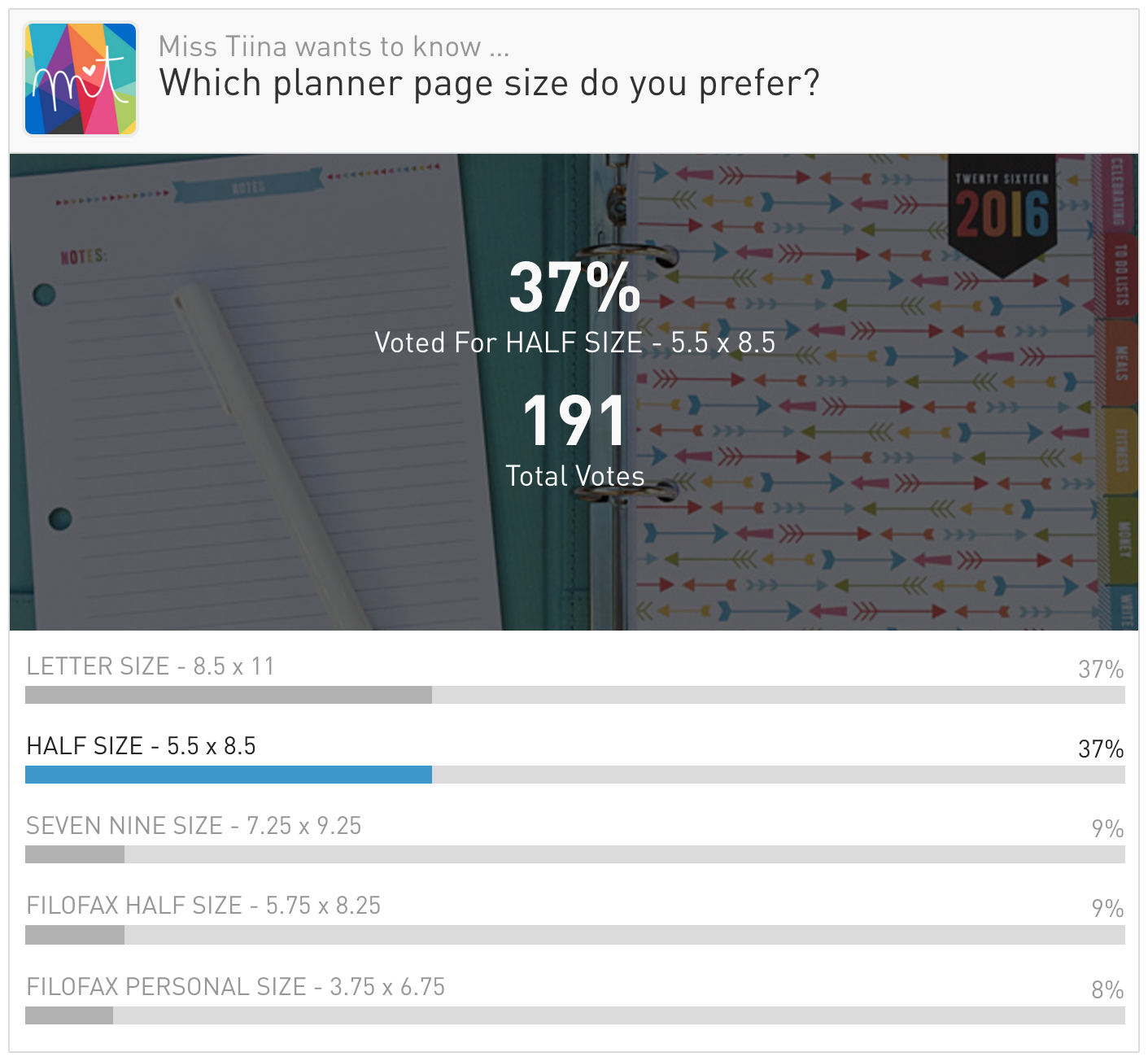 Thanks so much, I appreciate your input!
♥mt
P.S. Don't forget to enter my Spring 2016 NEW Releases for Lawn Fawn + GIVEAWAYS post while you are here!